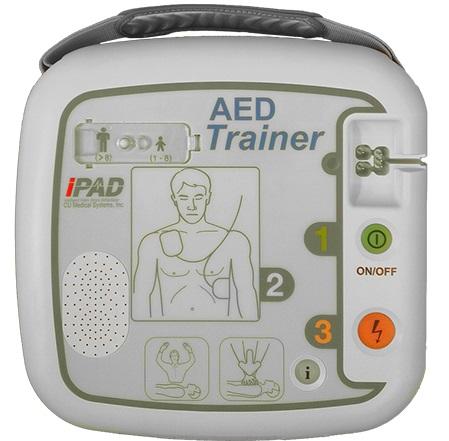 iPAD SP1 Training Unit With Remote Control
Product Description:
The i-PAD SP1 Trainer is a defibrillator simulator designed to mimic the operations of the i-PAD SP1. It can simulate functions of the i-PAD SP1 such as charging and shock delivery.
It has preprogrammed rescue scenarios that are in accordance with the recommended rescue protocol of international rescue policy making bodies.
It is to be used in conjunction with resuscitation manikins, or people. It has a standard infrared remote control accessory which renders it operable by an instructor from a distance.
Key Features:
The i-PAD SP1 Trainer is intended for use during Advanced Cardiac Life Support training, Basic Life Support training, or any other physician approved trainings that deal with the operation of an automated external defibrillator.
The i-PAD SP1 Trainer is not intended for use during actual rescue operations as it can not deliver a defibrillating shock
What's Included:
I-PAD SP1 Training Defibrillator