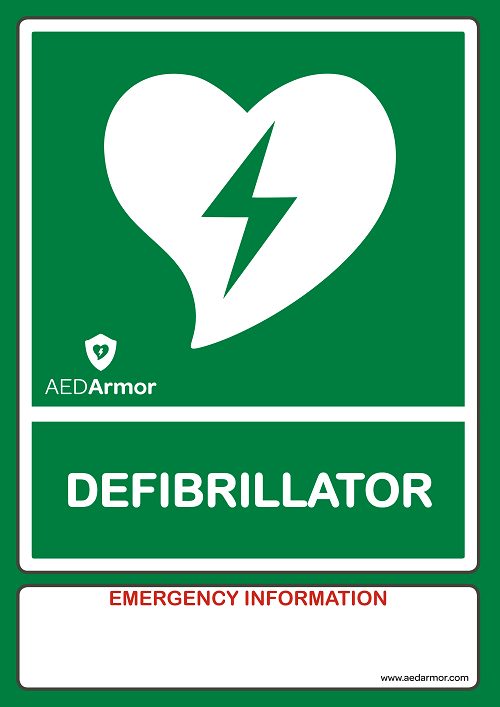 AED Armor A5 AED Wall Sticker
Why do I need this?
The chance of survival decreases for the victim by 10% for every minute that goes by without treatment. It is vital that bystanders are made aware of a defibrillator's location in cardiac emergencies to allow for quick and easy retrieval, ensuring the victim receives the necessary life-saving treatment.
The all new AED Armor A5 Wall Sticker captures the attention of bystanders by being clear and understandable for trained and non-trained responders, with the symbol for "defibrillator" being printed in bold and bright colours, ensuring the defibrillator is recognised.
About AED Armor
AED Armor is the all new essential accessories range that provides simple, yet cost effective solutions for all your defibrillator needs. Ensuring your life-saving device is stored safely and able to be easily located and retrieved.
Whether you're looking for the perfect Wall Bracket, a Wall Sign or Sticker, the AED Armor range has been designed to provide its customers with the highest quality accessories that will help you get the most out of your life-saving investment.
What's Included?
The AED A5 Wall Sign will ensure your defibrillator is easily identified for retrieval in the case of an emergency.