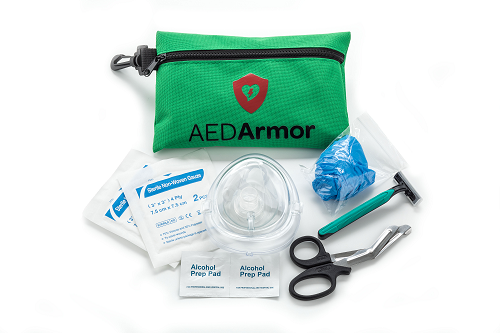 AED Armor Rescue Kit
Product Details
AED Armor's Rescue Kit ensures you are equipped with everything you would need to confidently prepare a victim of cardiac arrest for the potentially life-saving treatment from a defibrillator.
Once someone falls victim to sudden cardiac arrest, every second matters. It is important to limit the time between collapse and treatment. The quicker the victim is prepared and treated will result in an increased chance of survival. This kit ensures everything you need is in one place to provide the most effective treatment for the patient.
Bag Dimensions: 20cmx13cmx3cm
What's Included?
Nylon Bag
Pocket Face Mask
Gloves
Razor
Scissors
Non Woven Gauze
Alcohol Prep Pad